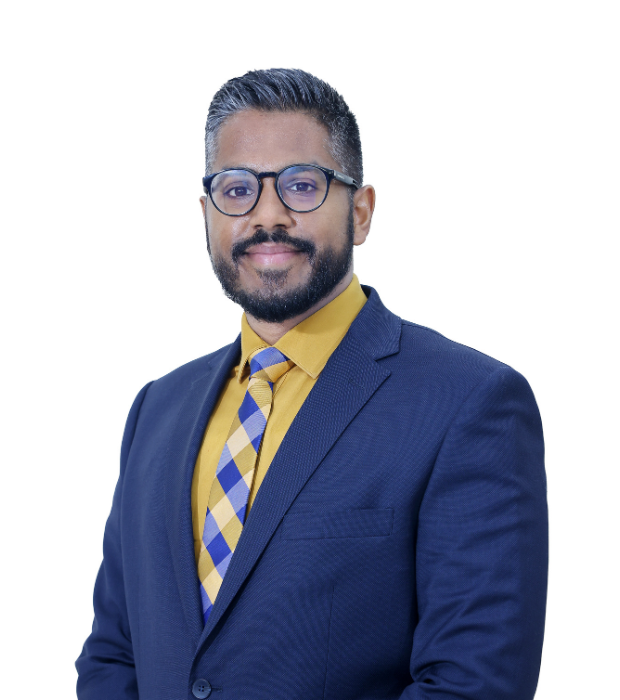 Dr. Ashkelon Govender
Deputy Head of Primary
Dr. Ashkelon Govender is a highly accomplished educator with over 10 years of experience in the field of education. He is thrilled to assume the role of Deputy Head of Primary at GEMS Westminster School, where he will lead the lower primary section. Dr. Govender holds a Bachelor's degree in Education, a Master's degree in Education Leadership Management and Policy, and a PhD in Education Leadership Management and Policy.
With a wealth of expertise in teaching, learning, and leadership, Dr. Govender has cultivated his skills through a diverse range of experiences. He has served as a lecturer for future teachers at universities in both South Africa and the UAE. Additionally, he has worked as a Grade 5 teacher and Primary Assessment Coordinator in the UAE, where he implemented effective strategies to ensure the use of assessments and data-driven instruction by teachers.
Over the past three years, Dr. Govender has achieved notable recognition in the UAE. He emerged as the top teacher in a reading competition, inspiring students to immerse themselves in extensive reading. Furthermore, his class won a worldwide competition by donating the most stars on RAZ KIDS to UNICEF, thereby supporting the underprivileged and needy.
At the core of Dr. Govender's leadership role is his unwavering dedication to advancing teaching and learning, as well as pastoral care. He places great importance on developing students' social and emotional wellbeing, improving attendance, and fostering positive behavior to enhance student performance and achievement. Moreover, Dr. Govender takes immense pleasure in fostering the personal and professional growth of teachers through effective teacher development programmes. He eagerly looks forward to collaborating with the highly experienced professionals at GEMS Westminster School to drive educational advancement and create an optimal learning and development environment for students.