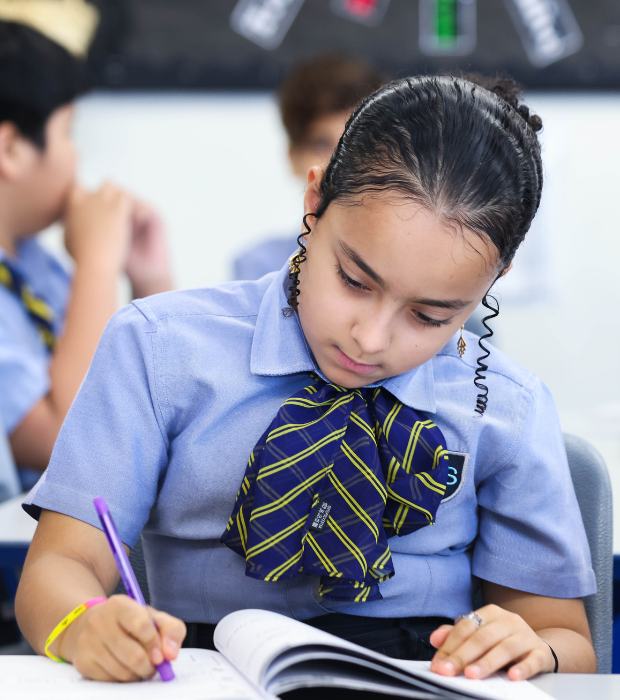 Curriculum Overview
GEMS Westminster School – Ras Al Khaimah teaches the internationally recognised National Curriculum for England and prepares students to take the International General Certificate of Secondary Education (IGCSE) course and A Level Examinations of the Universities of Cambridge and London (UK).
The National Curriculum for England provides students with the essential knowledge they need to become educated citizens. It introduces them to the best that has been thought and said, and helps stimulate an appreciation of human creativity and achievement.
Our teachers, too, operate with a growth mindset that allows them to model what it means to be a lifelong learner to their students.
At GEMS Westminster School - RAK, teaching is delivered by qualified and experienced staff who know the children as individuals, and tailor their lessons to address the needs of each child. We recognise that inspirational teaching has to be at the heart of everything that we do. Using the very latest teaching methods and facilities, we pull out all the stops to stimulate the children's intellect and captivate their imagination.