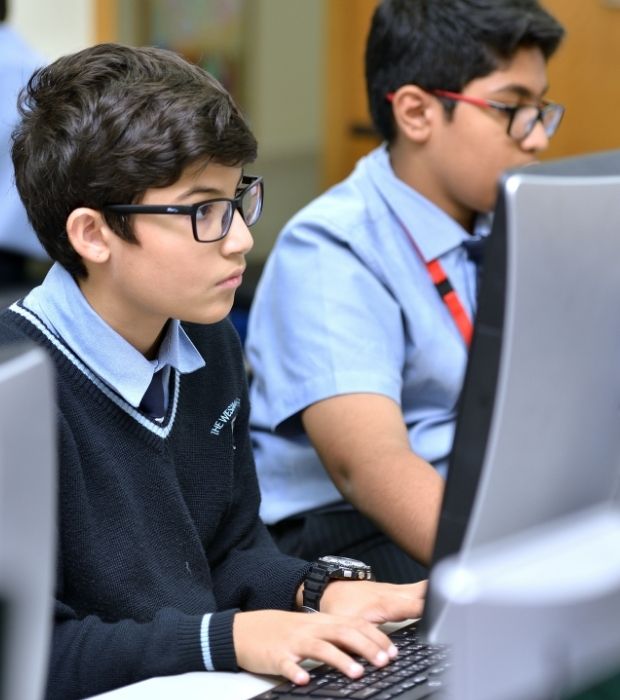 Mission and Vision
WSR Vision
Our Vision is to educate and empower our students to be self-directed progressive learners who are confident, compassionate and accomplished global citizens.
Mission
We recognise that each child is an individual; that all children are creative; that all children need to succeed. Our school promotes a safe, orderly, caring, and supportive environment that follows a strong moral code. And we will continually strive to have our parents, teachers, and community members actively involved in our students' learning.
We endeavour to have parents who are:
Valued

Engaged in their children's learning

Supportive home-school team players
We are committed to being a school that:
Is caring

Puts student learning at the centre of all we do

Promotes holistic student development

Continually self-evaluates for ongoing improvement

Values, models and reinforces GEMS Education

Adheres to all GEMS 'Core Values'
We are steadfast in our quest to have teachers who are:
Dedicated, caring and skilled professionals

Committed to life-long learning

Devoted to the holistic development of their students

Positive team players in the pursuit of excellence for all at our GEMS English curriculum school in Ras Al Khaimah
We are dedicated to having students who:
Actively participate in a balanced, engaging and challenging curriculum

Develop the life-long learning skills, self-motivation, values and character traits that will allow them to be successful not only in school, but also in university and their future career paths

Have their individual needs met

Become productive, internationally-minded citizens.